Spiral conveyor belts
Eliminate unscheduled downtime. Increase throughput. Improve profitability.
Spiral conveyors are critical pieces of equipment for many industries, especially food processing and container manufacturing. The right spiral solution can bring efficiency to conditioning processes like freezing, cooling, or proofing; the wrong solution can bring your entire line to a halt.
Intralox's modular plastic spiral conveyor belts and solutions help you:
Minimize expensive, unscheduled production downtime
Eliminate complicated repair work
Overcome product quality and orientation challenges
Intralox spiral solutions are designed with hygiene in mind. There are no catchpoints or small niches to capture soils in the belt, and the rod-retention areas are designed for quick, efficient, and complete cleaning.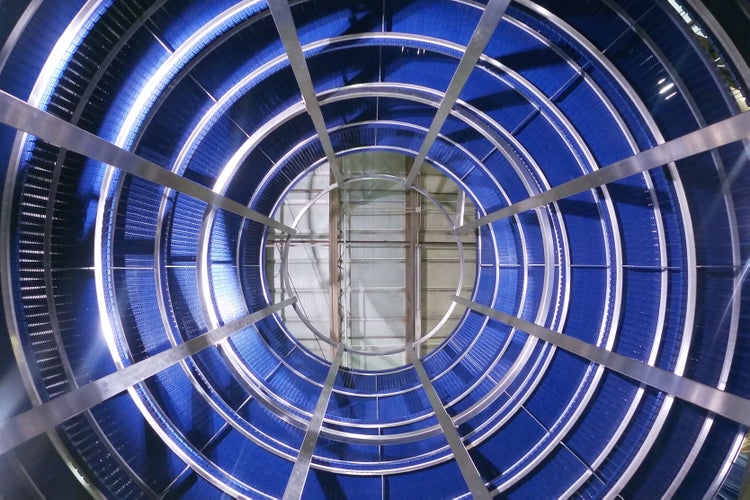 We don't have to work on the spiral any more, and we couldn't be happier with the service Intralox has provided.

Manager of Plant Engineering and Maintenance
Orlando Baking Company
Spiral Solutions

Which Spiral Belt Solution Is Right for You?
---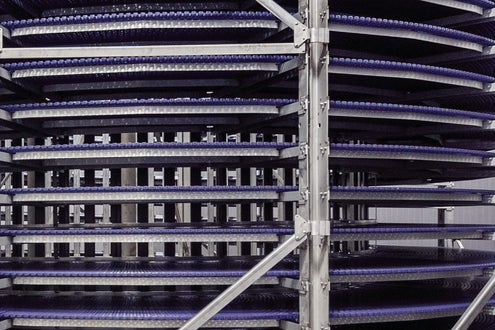 Technology in Focus

DirectDrive System

DirectDrive technology has revolutionized spiral conveyance by eliminating overdrive, creating reliably smooth operation that performs without interruption.
Download Our Engineering Manual
For more information about our modular plastic conveyor belts, including belt materials, sprockets, and belt selection instructions, download our Engineering Manual.