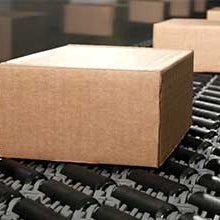 Expertise, Service, and Technology for the back end of your plant
Ensure maximum return on investment for your back end projects—from initial planning, to final installation and beyond. Whether you're building a new plant, expanding an existing facility, or undertaking a reconfiguration, our team can help you reach key performance indicators (KPIs) and limit project risks.
Delivering Results from Innovation to Realization
Packer to Palletizer consists of three core facets: Expertise, Service, and Technology. Our approach helps you fully integrate these areas in order to realize the best possible results, both now and in the future. By partnering with us at the start of your next project, you can achieve key objectives, including:
Increased productivity
Improved total cost of ownership (TCO)
Less floor space required
Future ready, flexible lines
Explore our Packer to Palletizer pages to learn more about what we can help you achieve:
Consult us at the beginning of your next project to uncover hidden opportunities, safeguard your investment, and ensure that you're achieving your key objectives.
Case Studies
GPOD of Idaho Saves $320k Annually with Intralox ARB Solutions

Intralox ARB Switch S7000 Provides Reliability and Saves Total Cost of Ownership by 99%

DARB Sorter Ensures Desired Throughput and Product Integrity
Downloads
An in-depth look at our Packer to Palletizer Service offerings

Ensure the success of your next project by downloading our white paper