A Solution That Stacks Up
The benefits of the DirectDrive System on a space-saving stacker belt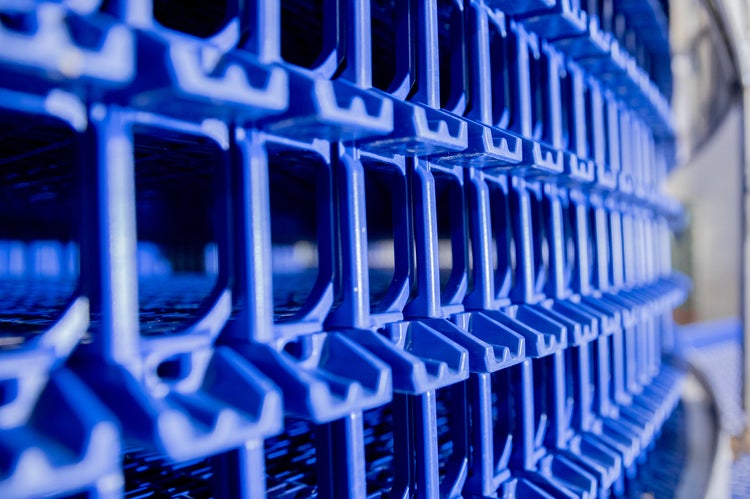 Self-stacking spirals

The DirectDrive Stacker is an ideal hygienic space-saving solution for low-profile products.
Self-stacking spiral conveyors are not a new technology. But for spiral applications like freezers and proofers—where controlling airflow is critical—the Intralox® DirectDrive™ Stacker lets you reimagine the possibilities.
Built on the same revolutionary technology as DirectDrive Structure Supported spirals, the DirectDrive Stacker can help you:
Eliminate expensive, unscheduled production downtime
Simplify sanitation and maintenance with fewer product contamination risks
Avoid catastrophic events like belt breakage and destacks
The DirectDrive Stacker's belt supports its own weight on the inner and outer edges, removing the need for a traditional carryway. Compared to a structure-supported spiral, the DirectDrive Stacker requires 99% less carryway while offering twice the amount of belting in the same amount of vertical space.
Benefits
Plants that adopt the DirectDrive Stacker realize many key benefits, including:
Hygienic design that cleans easily, efficiently, and thoroughly
Optimal freezing efficiency employing horizontal airflow
More tiers in a smaller vertical space
Lower total cost of ownership compared to traditional self-stackers
Smooth, reliable performance
---
Advantages
Where can the DirectDrive Stacker deliver value for you?