Customized Services to Optimize Your Spiral System's Performance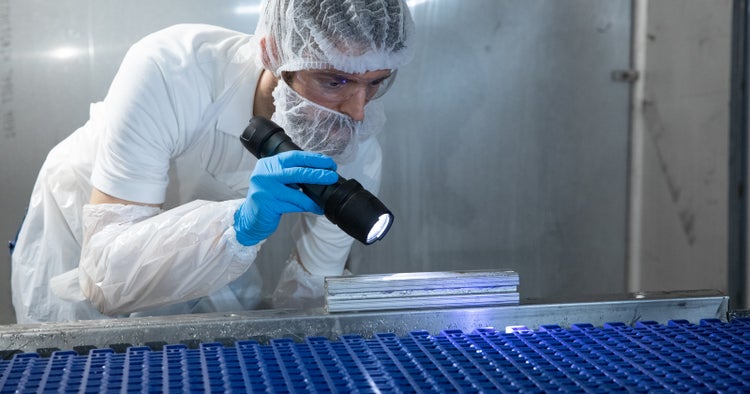 Intralox delivers innovative spiral conveyance technologies combined with the services of our spiral experts to create a fully customizable program that fits your specific needs. Our services portfolio includes spiral optimization, customer product testing, remote spiral monitoring, and access to the sanitation experts at Commercial Food Sanitation (CFS), an Intralox company.
Spiral Optimization
Our spiral technical group carefully analyzes each system and works to understand your specific challenges, needs, and goals. Then we deliver a customized, 100% Intralox-managed and guaranteed solution for your existing spiral system. The results of effective spiral optimization include:
Increased throughput
Reduced maintenance and downtime
Improved product quality
Extended system life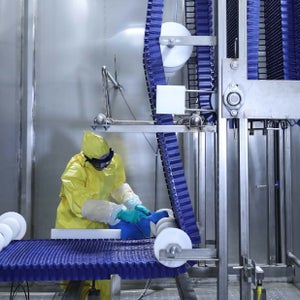 Intralox Conditioning Control Center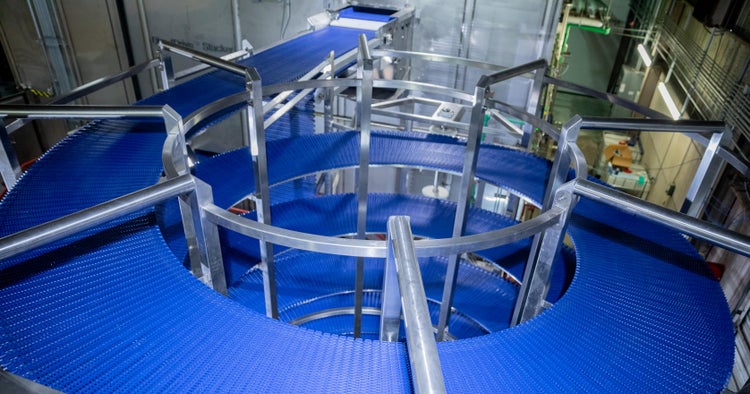 Our state-of-the-art Conditioning Control Center is located at Intralox's global headquarters in New Orleans, Louisiana. Here, our spiral specialists can perform customer product testing with various foods and focus areas (such as freezing curves, airflow, product alignment, transfer, and more). Request your own test to be conducted either in person or livestreamed.
Remote Spiral Monitoring with IntraloxIntelligence
IntraloxIntelligence is a patented innovation that gives you the power to maintain optimal spiral performance with continuous operational insight.
It works using a sensor node, designed to operate in harsh process conditions, that travels along the entire belt path and captures a full profile of your spiral system. Your spiral's tension, overdrive, and helix path temperature are monitored remotely through RFID technology.
Reduce your total cost of ownership and improve operational equipment effectiveness with this monthly subscription service that includes:
Spiral Data Collection
Live Data
Diagnostic Analysis
Recommendations and Results