The Edge of Possibility
Side Drive technology's unique capabilities create infinite opportunities for conveyor length and design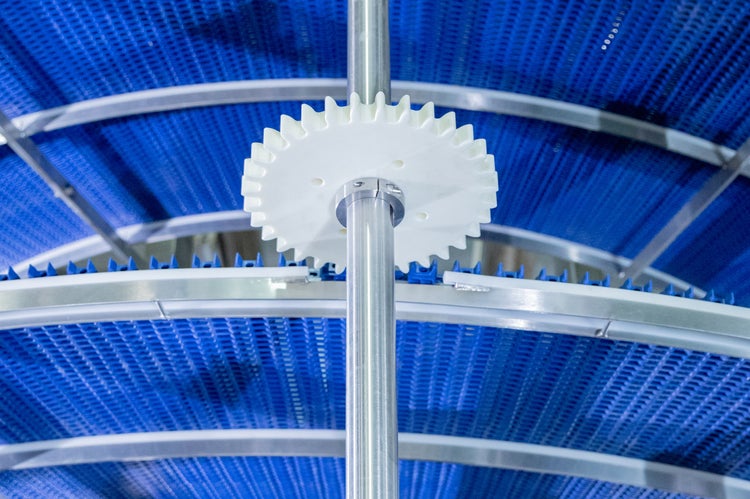 Side drive conveyors

Side Drive allows for infinitely long conveyors capable of turning both clockwise and counterclockwise.
The flexibility and easy maintenance of Intralox Side Drive technology enable unique configurations and eliminate transfers between equipment, all while being fully washdown ready.
Sprockets drive the belt from the edge at one or more points, using one or more drive motors. Side Drive is built upon Intralox's advances in modular plastic conveyor belting and spiral conveyance, which ensures simplified maintenance and sanitation and better belt performance. By minimizing transfers, Side Drive also substantially reduces product damage and loss.
---
The Intralox Side Drive cooling towers run 24/5 in our Provo facility without issue. They're reliable, easy to use, and have made our manufacturing floor both quieter and safer.

Scott Leek
Rimports Chief Engineer
Benefits
Side Drive technology offers many benefits, including:
Enables flexible conveyor design options
Accommodates infinitely long belting
Fully washdown ready
Minimizes transfer points to improve product quality and yield
Increases efficiency and belt life
---
Applications
Where can Side Drive make the difference for you?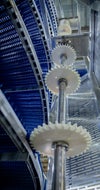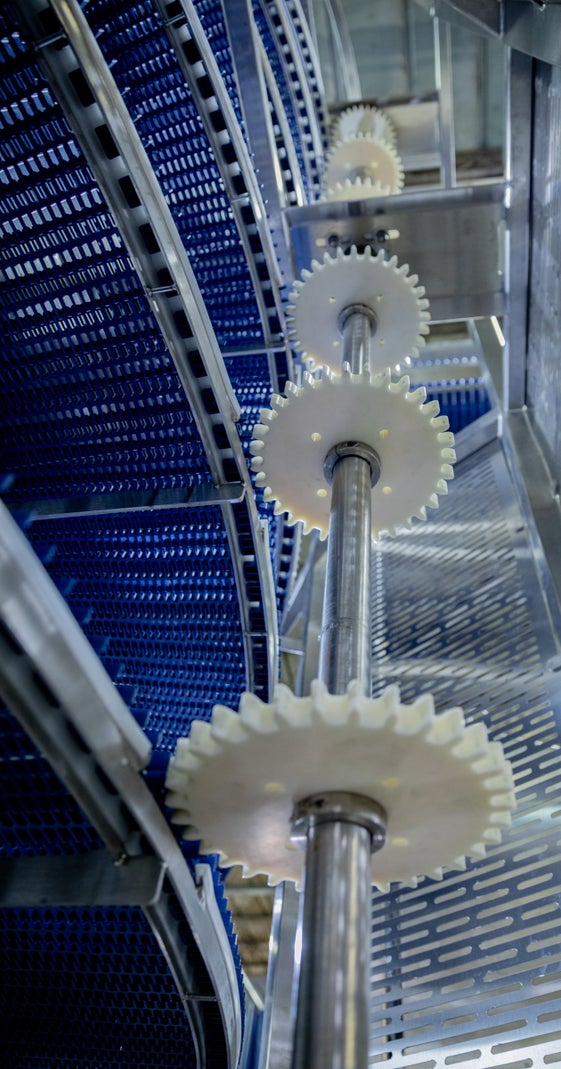 Elevators and De-elevators
Side Drive conveyors let you change product elevation quickly, smoothly, and reliably. Use less floor space (compared to other solutions) with a more efficient and economical conveyor solution.
Side Drive elevators and de-elevators offer simplified operation and maintenance due to their low-tension drive and modular plastic construction. Eliminate the need for belt greasing and lubrication, and avoid costly wear components, with a fully washdown-ready solution.
See how a Side Drive solution helped Marie drastically reduce maintenance costs along its elevating conveyor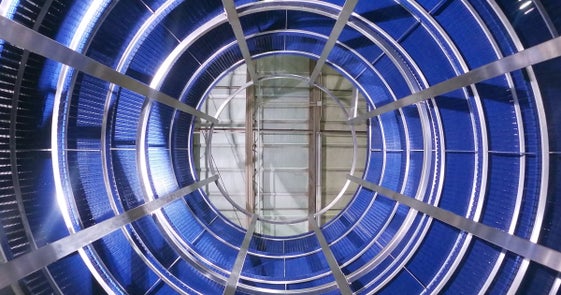 Long-running Conveyors
Transfers are one of the biggest challenges on a line, since they can so easily lead to product damage or loss and decrease yield. Side Drive conveyors help you reduce or eliminate transfers by enabling long-running conveyors with no transfer points. We've seen customers remove a dozen transfers or more!
Side Drive enables A-to-B conveyors built to any length—infinitely long, if necessary—with both clockwise and counterclockwise turns throughout.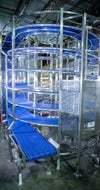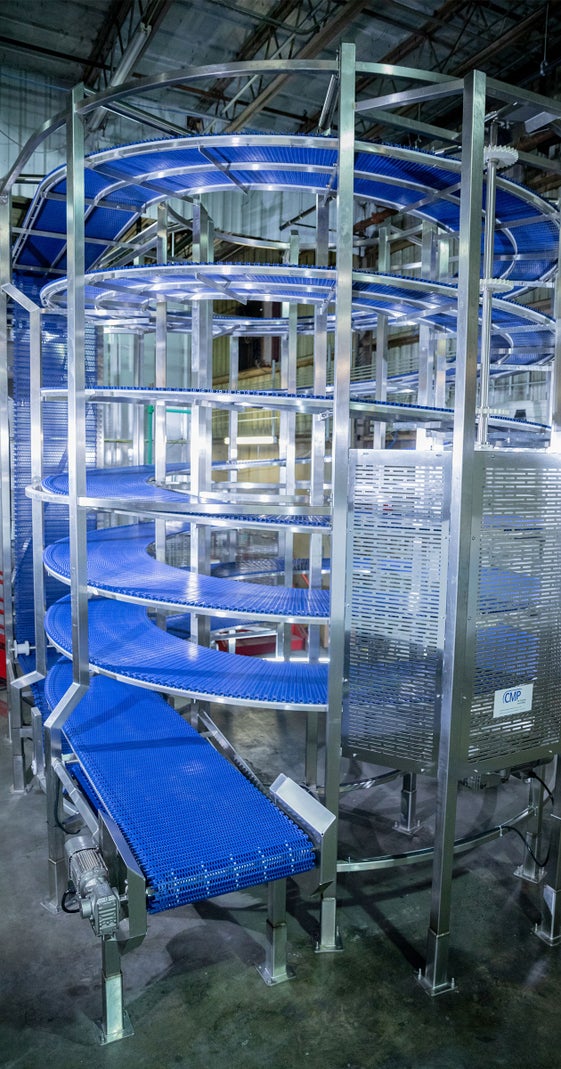 Non-traditional Configurations
Side Drive technology offers new possibilities for conveyor construction and design. With Side Drive, you can overcome specific layout challenges like columns or immovable equipment; take-up assembly is an option but not required. Side Drive can also support racetracks, ovals, in-low/out-low, or dual-belt configurations.