The One and Only DirectDrive System
Reach a higher level of spiral conveyance technology
DirectDrive technology has revolutionized spiral conveyance by eliminating overdrive, creating reliably smooth operation that performs without interruption.
Today, over 1,000 DirectDrive System spirals are installed in processing plants around the world, delivering improved production, reduced maintenance, and simplified sanitation.

How Does It Work
Belt Edge Engagement
The DirectDrive System engages the belt edge directly with the drum, simplifying operation.
Load Reduction Zone
Our revolutionary load reduction zone prolongs the life of the belt and its components by significantly reducing tension and operating with zero slip.
DirectDrive Patented Design
Its dual-diameter configuration keeps the belt engaged with the drive teeth on the spiral drum.
---
The DirectDrive System is without a doubt a superior technology to metal belting. It has helped optimize our line efficiency, and we do not have to babysit our spiral anymore!

Kevin Harmer
Paragon Engineering Manager
---
DirectDrive System Benefits
Creates a positively driven belt with zero overdrive
Reduces belt tension
Delivers reliably smooth operation
Eliminates product orientation issues
Ensures consistent system performance
---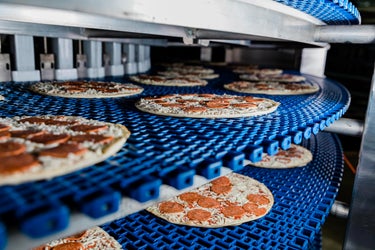 DirectDrive System

Equipment Solutions

Intralox's DirectDrive System can be applied to structure-supported or stacker systems.

DirectDrive Structure Supported