The Right Solutions, Right from the Start
We invented modular plastic conveyor belting, and we know it better than anyone
Modular plastic conveyor belts
When you order a conveyor belt directly from Intralox, you get an ideal solution backed by unparalleled service and expertise.
Our modular plastic conveyor belts have been setting industry standards for more than 50 years. And we're still innovating. Intralox belts are available in hundreds of thousands of configurations and can be found anywhere products are processed, manufactured, or moved.
Modular construction, combined with lighter weight materials and expert engineering, ensures Intralox belts:
Are easier to install, repair, clean, and maintain
Increase your throughput while minimizing downtime
Provide longer belt life—up to three times as long in some applications
Working directly with our experts ensures you get an optimal solution, better performance, and unmatched customer support.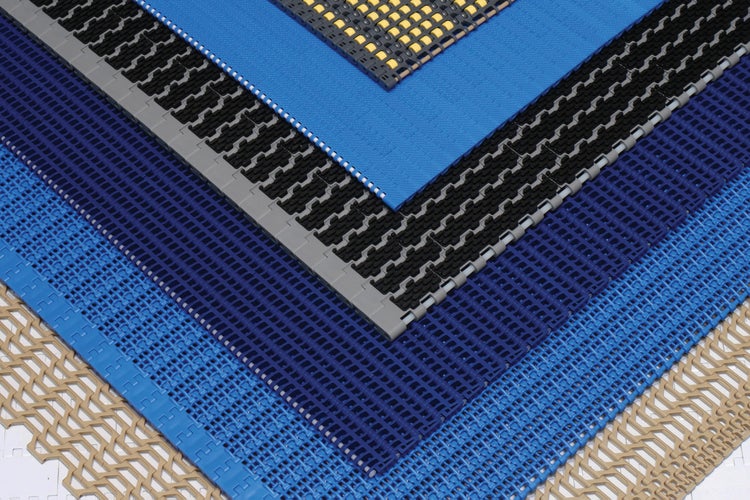 Intralox is a professional company that can provide us belting solutions and related value-added services, in addition to an excellent product delivered very quickly.

Related Project Leader
Fujian Sunner Development
Modular Plastic Belting Solutions

Which Modular Plastic Conveyor Belt is Right for You?
---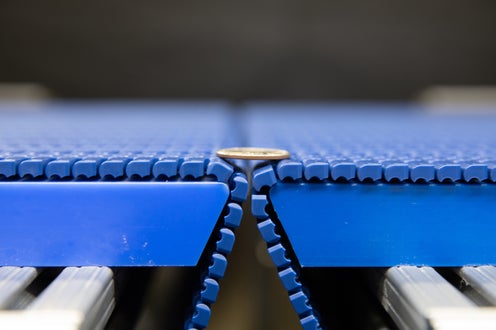 Product Spotlight

Series 560 Tight Transfer

Eliminate downtime and increase belt life with the strongest tight transfer belt in the food industry.
Download Our Engineering Manual
For more information about our modular plastic conveyor belts, including belt materials, sprockets, and belt selection instructions, download our Engineering Manual.