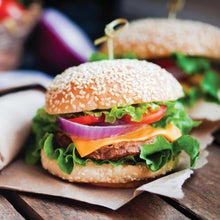 Produce Safe Food. Every Day.
Intralox® FoodSafe™ is a portfolio of services and technology backed by experts to help you produce safe food and protect your brand. We understand the root causes of belt- and conveyor-related foreign material, pathogen, and allergen risk. Our innovative line of FoodSafe products and services can help you optimize your facility's new or existing conveyors to achieve safety and operational goals.
Expertise
Your food safety challenges require comprehensive, industry-specific solutions.
Only Intralox offers the research and product development teams, hygienic conveyor design specialists, and the strategic consulting and sanitation training expertise to help your facility process food safely.
Service
Hygienic Conveyor Design Program
Developed in collaboration with you to ensure optimal mechanical and hygienic design of new conveyors
Intralox 360° Start Up℠
Comprehensive program that optimizes conveyor startup, uses ThermoDrive technology, and includes Intralox project coordination throughout the process—from conveyor design to first production cycle
Conveyor Assessments
Determine mechanical, sanitation, and chemical-related risks associated with conveyors, including foreign material risk
Recommend fixes and follow-up programs
Conveyor Workshops
Practical, theoretical, and hands-on training that incorporates examples from Assessment or plant walk-through
Encourages plant-wide alignment and a passion for food safety
Specialized workshop available to focus on foreign material risk mitigation associated with conveyors
Integrates strategic consulting, expertise, and training to provide durable solutions to food safety and sanitation challenges for food processing plants
Technology
New, cleanable, detectable, durable, and chemically resistant materials and technologies that address food manufacturing challenges—including belt-related foreign material risk—to give you peace of mind
Homogeneous thermoplastic belting with a smooth conveying surface that eliminates harborage points for allergens and pathogens, and makes cleaning in place achievable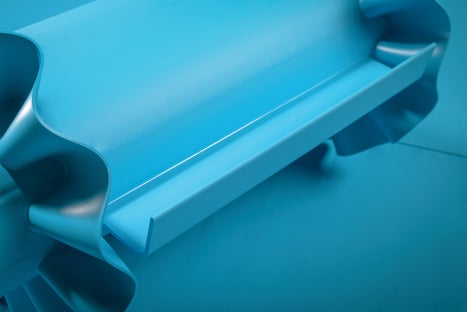 Intralox's Synchronized Sidewalls provide for enhanced food safety, easier cleaning, and improved control and containment of small or fragile food products conveyed on ThermoDrive belting.

S800 Flat Top with Heavy Duty Edge in PK material significantly reduces food safety risk by minimizing belt breakage and improving overall belt performance.
Intralox's new FoodSafe products have been specifically developed to prevent belt-related foreign material risk.
Case Studies
Passing the Test: Chicken Plant Converts 70+ Conveyors to ThermoDrive Belting

Martin's® Reduces Downtime and Product Loss with FoodSafe Conveyor Workshops

From Weekly Foreign Material Incidents to None Thanks to Intralox's FMC Conveyor Program