Conveyor belts and equipment for bottled and canned beverages
Intralox's beverage specialists combine deep industry knowledge with innovative technologies and a comprehensive approach to line layout optimization. No matter what you produce—whether it's beer, wine, soft drinks, water, or anything else that's bottled or canned—we can ensure you get the most out of your critical conveyance equipment.
With Intralox's solutions for the beverage industry, you can:
Increase operational and energy efficiency by combining multiple pieces of equipment into one
Reduce upfront investments and total cost of ownership (TCO)
Eliminate dead plates on case conveyors and mass conveyors
Save floor space on new lines or equipment
Build future-ready, flexible lines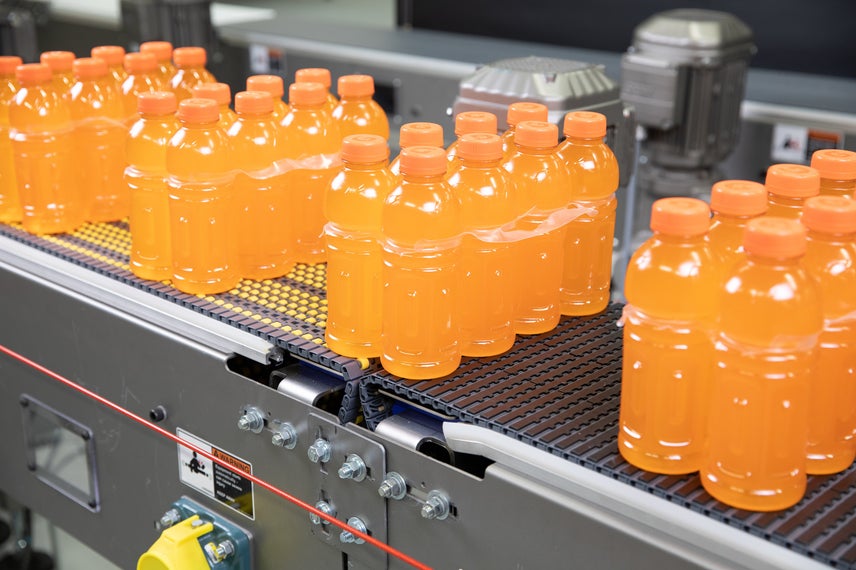 Solutions for beverage plants
What can Intralox's belts and equipment help you achieve?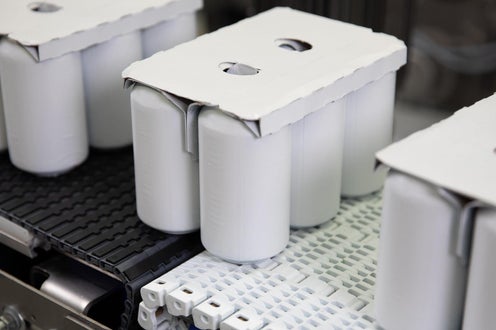 Frequently Asked Questions
For any questions or support—general, technical, account-specific, or otherwise—you can always contact Intralox Customer Service (available 24/7 in most regions).
For the most efficient results, have the following information at hand:
The Intralox serial number on your conveyor

If no serial number is listed, it was likely built by an OEM who may need to provide additional information or support

The specifics and urgency of your question or issue
The best person to contact for follow-up, as well as the preferred method and time for outreach
Intralox belts commonly used in the beverage industry include:
Straight-running: Series 400, 900, 1000, 1100, 1400, and 1900
Radius: Series 2100, 2200, 2300, and 2400
Powered tight transfer: 550, 560, and 1500
For photographs and technical information about these belts, you can:
For further assistance, email pictures of the top, bottom, and side of your belt to our industry-dedicated Customer Service Representatives at customerservice.packagedgoods@intralox.com
When determining the right belt or equipment solution for a beverage plant application, the type of packaging is more important than the type of beverage. Our engineers and product developers focus on improving and expanding the range of package types that our beverage industry solutions can handle or support.
Primary packaging types we support include cans, PET bottles, glass bottles, and carton containers. Secondary packaging we support includes shrink-wrapped bundles (with or without pads), carton boxes, cluster packs, and the more recently developed "clip"-style packages.
Our state-of-the-art proprietary equipment can perform multiple functions (in a small amount of space) not possible with competing technologies. This allows our industry-dedicated engineers to design layouts that maximize the results in your plant, especially from packers to palletizers.
With Intralox's layout optimization services, you can reduce CapEx equipment costs, footprint, and total cost of ownership (TCO) while increasing accumulation, efficiency, and return on investment (ROI)—all while future-proofing your line to handle new and changing pack sizes and line speeds.