Intralox's Innovative Packer to Palletizer Belt Technology
Your one source for risk-free, future-ready, proven Packer to Palletizer conveyance belting solutions.
Launch products in new package formats, upgrade your existing plants, handle new and existing products on the same line, and maintain high-quality product conveyance with Intralox's innovative belting solutions.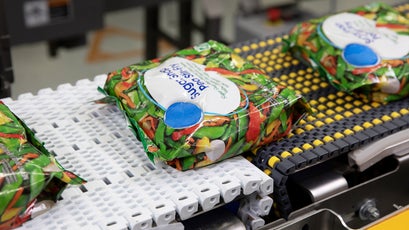 Intralox Accumulation Technology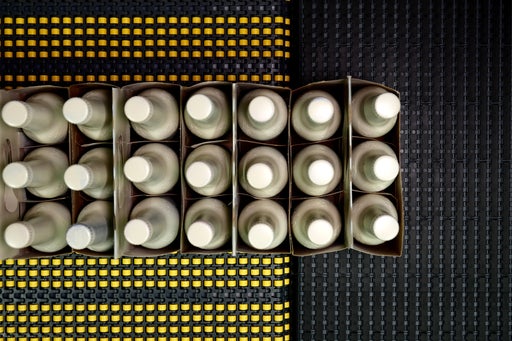 Series 1000 Belting

Designed for Accumulation Conveyance Applications

Intralox's S1000 belting offers advanced technology to enable flexible line layouts and is designed for general (straight) transport, accumulation, brake-stop, and meter-spacing.
Intralox Radius Technology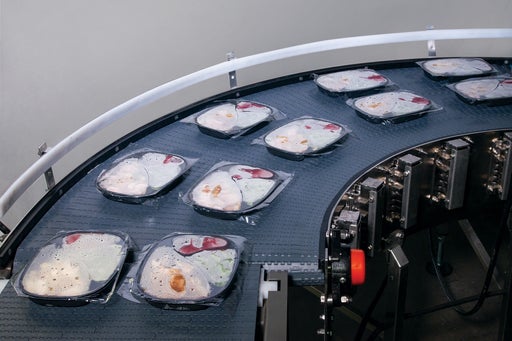 Series 2100 ZERO TANGENT Radius Belt

Zero-tangent Curved Conveyor Solution

Maintain product orientation over the tightest turns while enabling the fabrication of zero-tangent curves.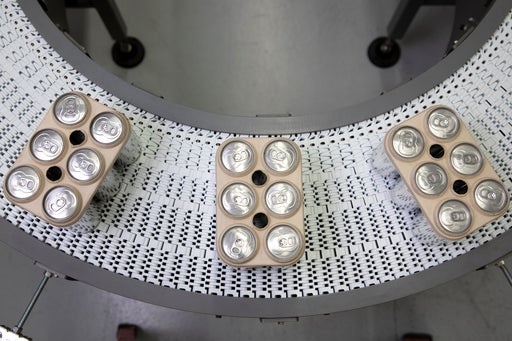 Series 2300 Flush Grid Nose-Roller Tight Turning

The Tightest Turning Radius Belt in its Class

Intralox's S2300 Flush Grid Nose-Roller Tight Turning belt uses industry-leading design to meet radius challenges by analyzing belt speed, load distribution, and turn and width severity.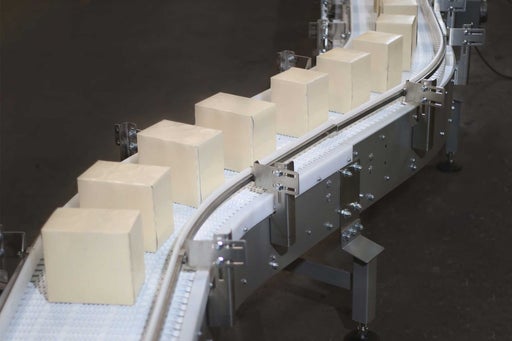 Series 2300 Dual Turning Belt

Fatigue Resistance Applied to Dual Turning

The unique design of the S2300 Dual Turning belt eliminates dead plates on radius applications—including S-curves—enabling standardization for all your radius conveyor needs.
Intralox Tight Transfer Technology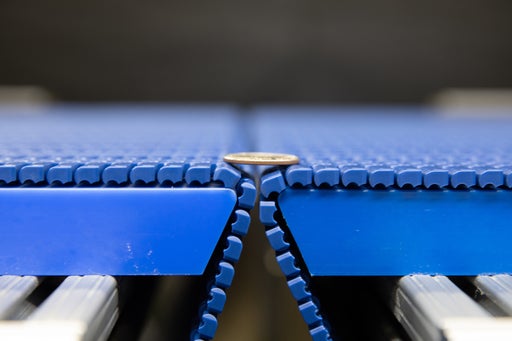 Series 560 Tight Transfer Belt

A High-strength Tight Transfer Belt for Seamless Transfers

Intralox's new high-strength tight transfer belt is the ideal choice for handling small or delicate packages. With its 0.315-in (8-mm) pitch and Flush Grid and Flat Top surfaces, the S560 Tight Transfer belt provides a variety of unique benefits.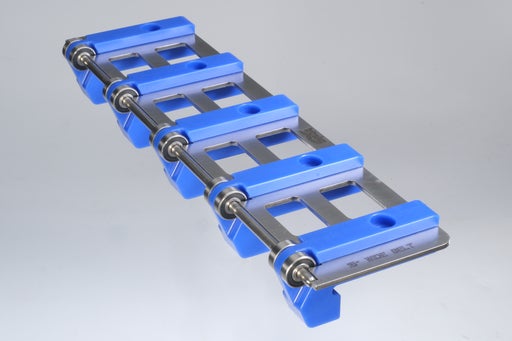 0.75-in (19-mm) Dynamic Nose-Roller

Prevent Product Stranding, Damage, and Jams

Eliminate dead plates on your packaging lines with Intralox's innovative 0.75-in (19-mm) Dynamic Nose-Roller. The Dynamic Nose-Roller enables smooth, tight, end-to-end transfers of small, delicate, and high-density ratio products.
---