To produce the best results, you need the best people.
Intralox employees are driven to succeed and passionate about their work. Our culture of innovation, teamwork, and continuous improvement ensures we benefit together from each individual's talents, growth, and success. By joining us in the Netherlands, you'll be part of a global team, facing problems head-on and developing solutions that overcome them.
I work in a great team. The atmosphere is fun. My work is varied, and I like to manage my work myself. This way of working is not for someone who can't handle a lot of freedom, but I love it. Freedom comes with responsibilities, and I will take it.

Jenny Wouters
Assembly Technician
Following my mechatronics education, I started working as an intern and later started working at Intralox in Wehl. I personally learn best by doing, and at Intralox I get the opportunity to do that. There's a seamless link between the office and the work floor.

Niels Jansen
Production Support Coordinator
In a business environment, what we really need is to be open to diversity itself. Companies should want an overabundance of ideas, people with different life and work experiences, and employees from different cultures that can bring new things to the table. That is Intralox for me.

Alice Duah
Assembly Supervisor
Self-management, trust, and being a team of high performance teams are key values to me, not only from a business perspective, but also a personal one.

Rym Abid-Gun
Account Representative

Build your career with the best #TeamIntralox
We're always looking for enthusiastic, motivated people to help our company grow.


Our employees in Amsterdam and Wehl work together to build systems that optimize the operations of major multinational corporations across such industries as logistics, food processing, automotive, and packaging and consumer goods.
What We Believe
In making things better, for our customers and each other
That self-managed people are our greatest asset
In the power of a good idea, no matter where it comes from
In having fun at work!
Benefits for Netherlands-based employees
Through our philosophy of continuous improvement, we create an environment where you can directly contribute to company success and be rewarded for your talents and capabilities. We share our success with our employees through our variable pay schemes.
Key benefits for Netherlands-based employees include:
Employer-funded life insurance

Employer-subsidized pension and medical insurance

Travel allowance (no maximum) and a public transport card for work or private travel

Modern, ergonomic work environments designed for comfort and collaboration

Employee Assistance Program (EAP)

Allowance for home-based office equipment (for remote or hybrid roles)

Generous annual leave

Opportunities for personal and work-related training and development
We believe in having fun at work (and away from work, too).
Netherlands employees participate in many company events throughout the year, including food truck BBQs, Charity Miles events, Dam tot Damloop, and team-building explorations of Amsterdam's many cultural and culinary landmarks.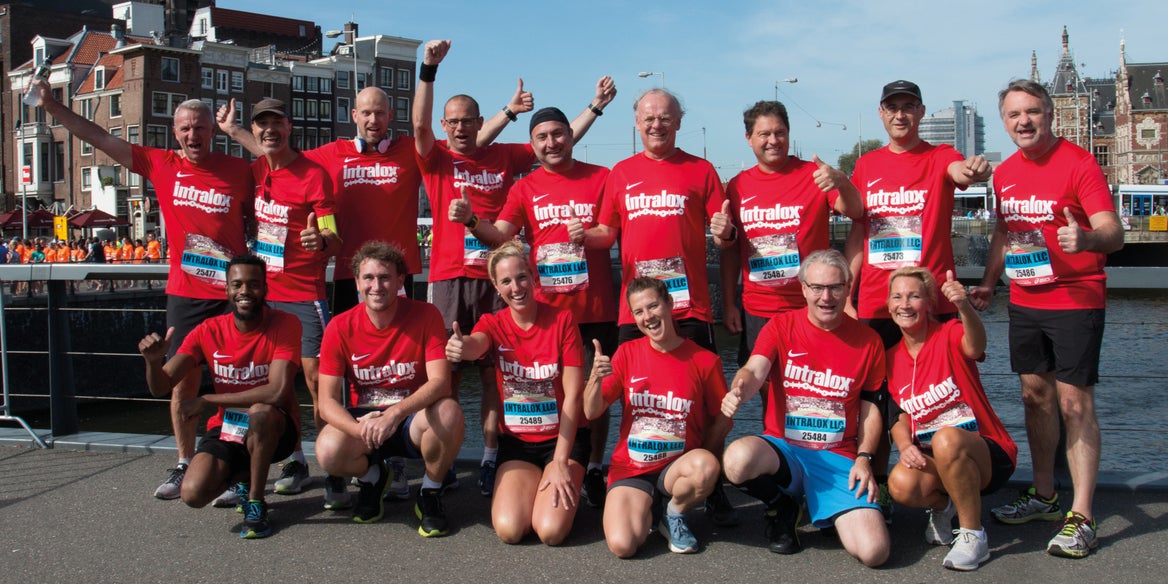 Intralox Netherlands employees complete the 10-mile Dam tot Damloop, the world's largest business run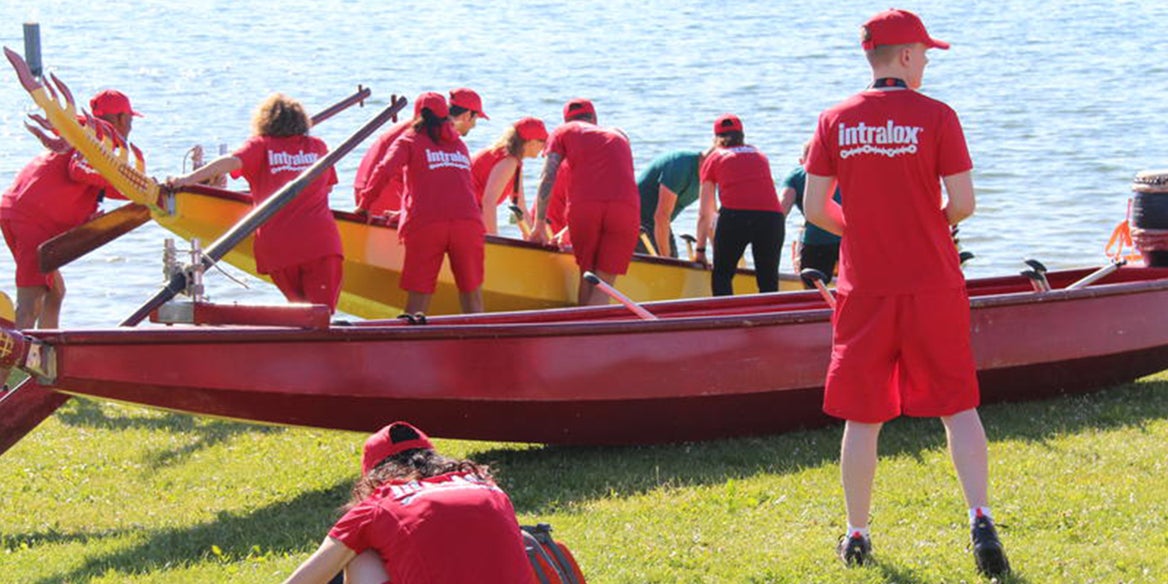 Intralox employees participate in the Corporate Games in the Netherlands

Intralox employees participate in a go-kart building and racing team-building event
What to expect when you apply at Intralox:
Step 1: Application and Pre-selection
Thank you for applying! A recruiter will contact you within seven working days and, if you're pre-selected, invite you for a phone call (via Microsoft Teams) to learn more about your talents and motivations.
Step 2: Initial Interview
Qualified applicants will be invited for an initial interview at one of our corporate offices. You'll meet the hiring manager for your position and a colleague from the same team.
Step 3: Getting Acquainted with Our People and Culture
If there's interest from both sides, we'll plan two or three additional conversations for you to meet your potential colleagues. Our unique culture sets us apart, so it's important that you know it well.
Step 4: References and Offer
We'll ask (with your permission) for confidential references. Once these have been verified and you're determined to be a match for the position, we'll extend a job offer.
Step 5: Acceptance and Onboarding
Congratulations and welcome to #TeamIntralox! We'll work together to determine a start date and personalized onboarding program.

If this sounds like the right place for you, apply for one of our many open positions
Avoiding Employment Scams
Laitram and its subsidiaries have become aware of recent incidents involving bad actors using Corporate brands to defraud applicants. The Laitram companies, including Laitram, Intralox, Commercial Food Sanitation, Laitram Machinery, Lapeyre Stair, and Laitram Machine Shop, take recruitment fraud extremely seriously.