Zero-tangent Curved Conveyor Solution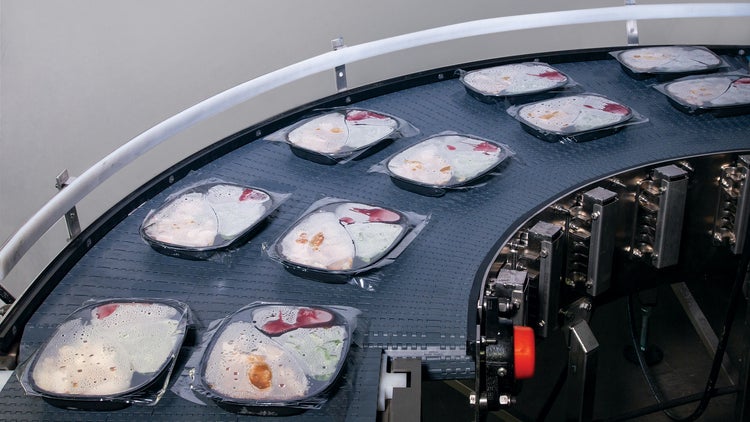 Maintain product orientation over the tightest turns on your curved conveyors with the Intralox Series 2100 ZERO TANGENT™ Radius Flat Top belt. The S2100 ZERO TANGENT belt allows equipment manufacturers to design and fabricate zero-tangent curves, creating new opportunities for line layouts.
Up to 20 times faster to repair than traditional solutions, the S2100 ZERO TANGENT belt features a patented symmetric drive design and highly durable lug-tooth-style, positive-drive system. Its compact design (featuring smaller inner radii) combined with dedicated modules enables the tightest possible turn ratios (600 mm). S2100 ZERO TANGENT belts provide consistent product orientation and spacing through curves, reducing challenges for downstream equipment.
Benefits
Reduces floor space usage
Simplifies design and installation
Improves reliability and durability
Reduces maintenance time and costs
Improves layout flexibility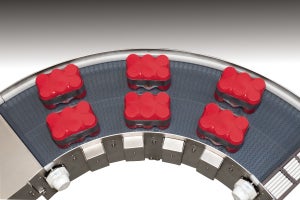 Case Studies