Food Safety Magazine Honors Joe Stout with Distinguished Service Award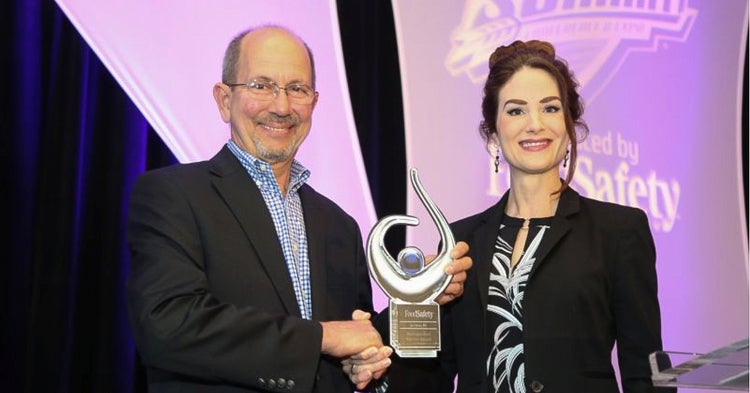 Joe Stout was named the recipient of the 2022 Food Safety Magazine (FSM) Distinguished Service Award. Stout—founder of Commercial Food Sanitation, an Intralox company—received the award at the 2022 Food Safety Summit in Rosemont, Illinois.
Each year, FSM presents the Distinguished Service Award to honor individuals who best exemplify the characteristics of the dedicated food safety professional. Recipients are recognized by members of the profession for their collective works in promoting or advancing science-based solutions for food safety issues.
"Food safety, really through excellence in sanitation and hygienic design, is in my DNA," Stout explains. "Honestly, it's been a passion and a vocation that I developed over time into a career path."
Stout has over 40 years of experience in the industry as a leader in quality and sanitation. He founded Commercial Food Sanitation (CFS) in 2010 after a 30-year career in the food industry. Before establishing CFS, Stout served as Kraft's Director of Global Product Protection, Sanitation, and Hygienic Design.
"It started with an idea," he says, "that has grown into the CFS team, with Food Safety Specialists now around the world."
Over the course of his career, Stout has always been actively involved with various industry trade groups to advance hygienic design and food safety objectives. Previously, he was named Sanitarian of the Year (2015) and honored with a Food Safety Award (2020) from the International Association of Food Protection (IAFP) in recognition of outstanding contributions to food safety research and education.
With the CFS team, Stout is committed to continue his service to the food industry.
"The CFS team has initiatives that we're working on that will significantly benefit the food industry. Embedded in our global vision is to train, coach, and educate as we interact with our customers and the industry, locally and globally," says Stout. "Our goal is to populate the industry with passionate advocates who can optimize designs for effective operations in a food plant."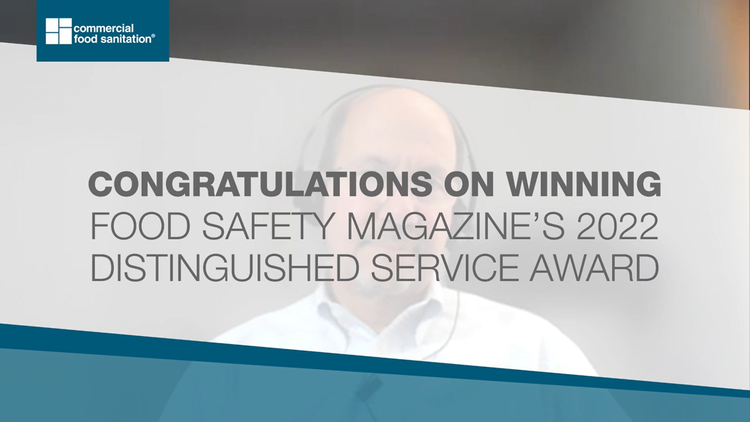 ---