April 6, 2020 - COVID-19 Update
Update on COVID-19 in Louisiana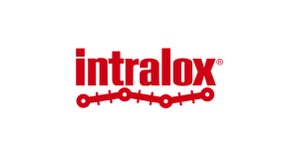 In the last few days, confirmed cases of COVID-19 have increased at a fast rate in New Orleans. While Intralox is not located in Orleans Parish (county), our global headquarters is located in an adjacent parish and we have production facilities in nearby areas. For this reason, I want to update you on the status of these operations. 
Although we are experiencing high demand from the food industry, we are operating at our normal service levels with our expedited service and guarantees in effect. We have sufficient capacity, inventory, and supply chain stability in place. 
We will continue to update you regularly, with full transparency. Please see our update below regarding our supply chain, customer service and operations.
What you can expect from Intralox
The primary change in the last week is the rapid introduction of "stay at home" mandates in geographic areas across the world. Intralox is a major supplier to essential industries including the food, beverage, and logistics industries. Intralox is classified as an essential business under such guidelines. We will continue to monitor all such restrictions carefully. All our employees who can work from home are doing so, and we have instituted strict health protocols for those who work in operations. Currently:  
All Intralox assembly and business operations remain fully operational globally. We have sufficient inventory and capacity worldwide. At this point, our expedited services, free belt guarantees, and lead times remain in effect everywhere. We will do everything we can to respond to urgent orders in the food industry. 
Our global supply chain is stable. We have not identified any production or raw materials sourcing issues that will impact our ability to support our customers. However, with new shelter in place rules, supply chain and shipping risks have increased. We are reviewing our supply chain every day. We are doing our best to navigate shipping challenges. 
Our globally distributed account managers and technical professionals remain active and available for both remote and limited on-site visits to customer facilities. For your existing installed base, use of simple technology enables our experts to provide remote diagnosis directly to your plant.
Our customers can connect via email or phone 24/7 to industry experts in our Customer Service department, supported by specialized technical experts accessible in real time. We have organized ourselves so these experts can operate remotely from home during the current period. We can respond immediately to service requests. 
Of course, the situation is changing every day. We expect the number of cases to rise in the coming weeks and for additional regions to apply such guidelines to address the spread of COVID-19. Please continue to visit this page for the most recent updates.

Sincerely,

Edel Blanks
Intralox President and CEO