As Supply Chain Issues Plague Manufacturers Worldwide, Intralox Reliably Maintains Stock, Service, and On-time Shipments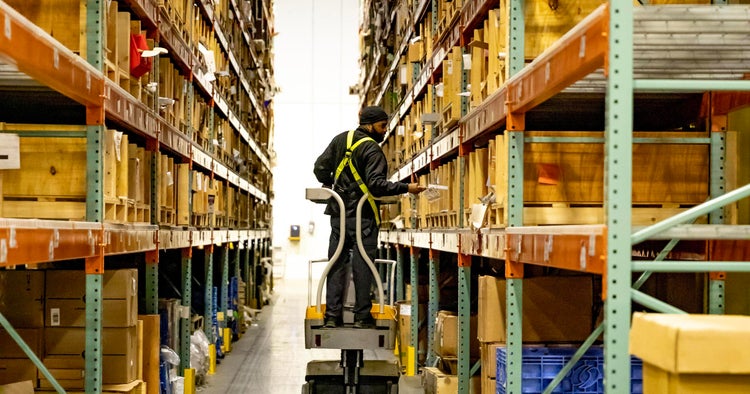 A Break in the Chain
Manufacturers across the globe are facing catastrophic supply chain issues, leaving them unable to acquire the materials needed for production and increasing the cost of materials that can be acquired. Simply put, all resources around the world—including labor—are more expensive and harder to come by.
In the face of these issues, Intralox is committed to one thing above all else: keeping you up and running. We've built our reputation on our reliability by maintaining our full-scale ability to provide resources, equipment, belting, and services around the world.
A Model of Reliability
These are challenging times, so you need a partner who can rise to meet them. We've never claimed to offer the lowest prices in the industry, but we do offer the best product, most complete support, and most availability. Our customers find that those benefits more than pay for themselves, especially when emergencies arise and production is threatened.
Going forward, I have advised [retrofitting to] Intralox belting on all plastic modular conveyors as I know belts can be dispatched within a very quick timeframe.

Tim Haylett
Owner, Cotswold Mechanical Ltd
Even in good times, we heavily invest in maintaining high inventory levels and attracting the industry's best personnel, ensuring that our partners quickly receive the right products for their applications and that startup goes smoothly. When these supply chain challenges came along, we made consistent, timely adjustments to keep meeting demand with our industry-leading lead times and reliability.
If you've worked with us, you know this. But since the global supply chain issues show no sign of waning, we understand that you're worried. So—let us offer you some concrete reassurances:
Our manufacturing facilities are still operating at full capacity
We continue to offer on-site and remote support in maintaining our products
Our industry-leading customer service remains available 24/7* to resolve any issues
Our on-time shipment rate for expedited orders continues to exceed 99%
Our on-time shipment rate for standard orders remains at 99.9%
On that last point, our expedited four-hour, same-day, next-day, and three-day shipping options are all still available. Due to the inventory and production buffers in our global assembly locations, our lead times and industry-best free belt ship date guarantee of $20,000/€20,000 remain in place. If the expedited standard belt you need is somehow not available for shipment on time, then our guarantee goes into effect, offering you the belt, its stock accessories, and its freight for free—and waiving the expediting fee.
Intralox: A Safeguard for Your Operation
We judge our work on the value we provide for you, our customers. Our mission is to help you eliminate product damage and loss, increase production and throughput, and eliminate downtime—in short, to keep you up and running at full capacity.
We pride ourselves on making our customers' jobs easier, on making them look good, and on being easy to do business with. As long as you're partnered with us, your belting is guaranteed to ship on time, every time—regardless of supply chain issues. And once it does, we're not going anywhere.
*In most regions
---