Passing the Test: Chicken Plant Converts 70+ Conveyors to ThermoDrive Belting
---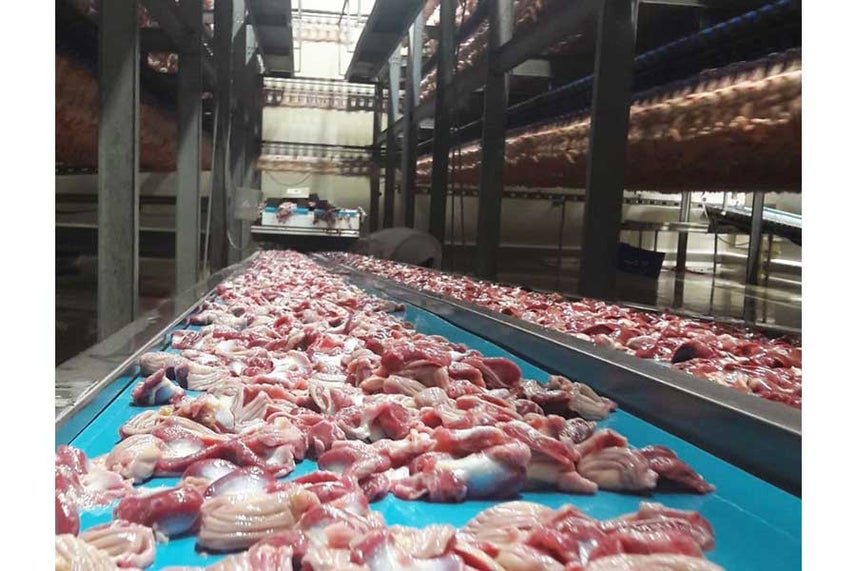 For many reasons—including better cleanability, better performance, less maintenance, and longer product shelf life—ThermoDrive was the right choice.

Osman Gedik
Gedik Piliç Owner
Customer Objectives
For more than 50 years, Gedik Piliç has been a leading poultry processor for the Turkish market. In 2013, the company opened a new, state-of-the-art chicken processing plant in the city of Uşak. Sanitation was a focus from the start. Plant officials installed a range of traditional flat belts throughout the facility. They also installed a pair of Intralox ThermoDrive test belts in the giblet cooling and cut up areas.
After a yearlong study, Gedik Piliç officials determined that the ThermoDrive belts had vastly outperformed the flat belts in many ways. The ThermoDrive belts were much easier to clean and maintain, were far less prone to mistracking, and brought zero risk of surface cracking or belt fray. Microbial tests delivered superior results for not only the ThermoDrive belts, but also the products that ran on them.
Intralox Execution
Recognizing how well the test belts had performed, Gedik Piliç officials began to more closely examine ThermoDrive technology. They noted how its hygienic design makes it easy to clean, scrape, and operate, and how its homogeneous thermoplastic surface protects against bacteria. The ThermoDrive belts' minimal maintenance requirements and ability to operate at low temperatures made them suitable for areas throughout the plant, including challenging areas like cut up and giblet cooling.
In 2015, plant officials began working closely with Intralox to convert more conveyors to ThermoDrive belting. Intralox engineers consulted with key Gedik Piliç personnel on designing conveyors for cleanability, operation, and hygienic performance. Intralox's team also assisted plant officials with retrofit installations and trained the plant's maintenance crew on proper splicing techniques.
Execution
Gedik Piliç has converted all the direct food contact conveyors in its Uşak plant—more than 70 total—to ThermoDrive belting. Cleaning time on these conveyors has been reduced by 50%, and swab results and product quality have improved significantly. The ThermoDrive belts have been exceptionally easy to maintain, even in the giblet cooling and cut up areas, and none have had to be replaced. The plant's overall productivity has increased dramatically, and customers have been highly satisfied with both the quality and shelf life of Gedik Piliç's products.