Powered by Tensionless Technology™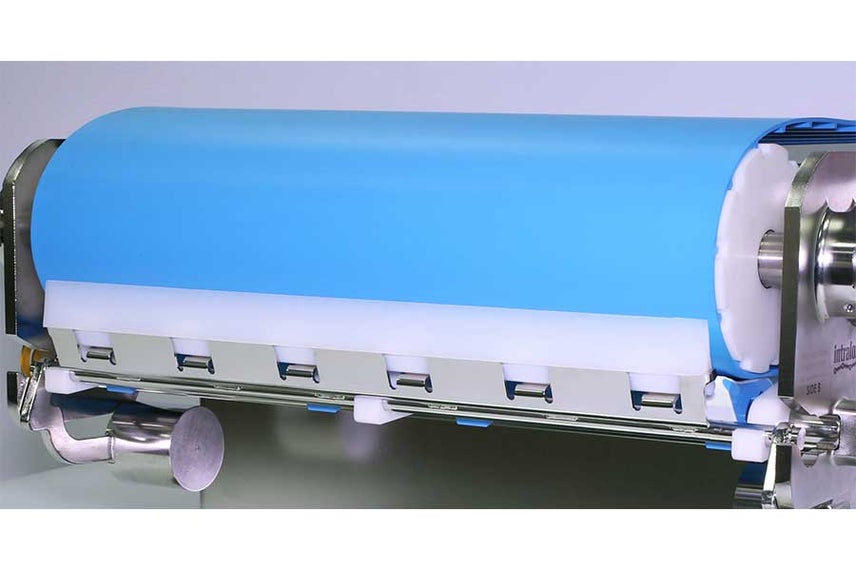 The Intralox® Drive Unit—in combination with ThermoDrive® belting—delivers reliable, predictable, food safe belt conveyance. Eliminate belt drive slip, complex tensioning procedures, tension-related mistracking, and belt stretch with this pre-engineered belt drive.
Suitable for new or used conveyors, the Intralox Drive Unit is easy to install, delivers turnkey performance, and immediately improves the efficiency of your conveyor. This robust mechanical belt drive system uses patented Intralox technology to eliminate tensioned belt system risks and costs. 
Benefits
Minimize food safety risks
Reduce product loss and carry over
Eliminate mistracking and downtime
Improve installation with tool-free setup and removal
Reduce maintenance and sanitation costs
Significant Results
Resume startup immediately after cleaning cycles
Run scheduled production without interruptions
Operate in a broad range of applications
Extend life of conveyor components and belting
Simplify access to belt circuit and conveyor components
Case Studies
Intralox Drive Unit Eliminates Downtime and Expenses on Sausage Line