Intralox Creates Continuous Conveyance System for SuKarne
---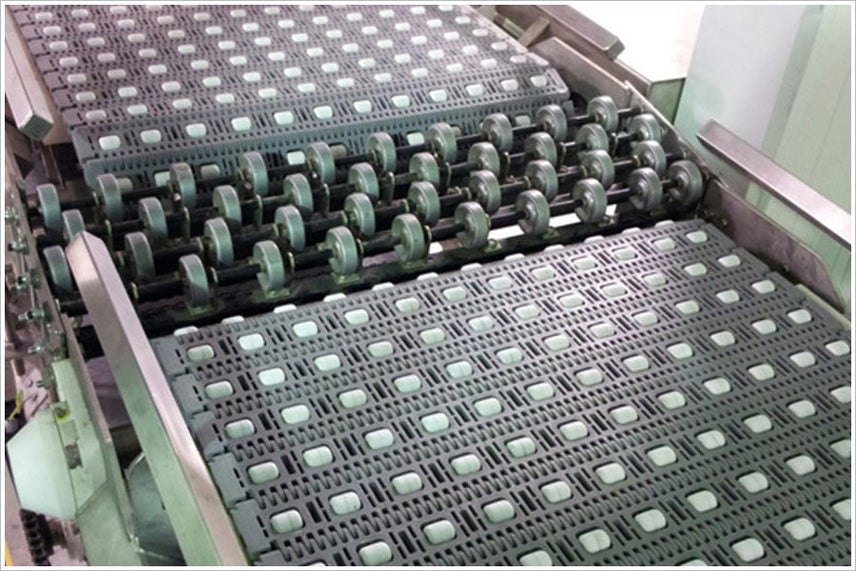 The carton conveying system that we installed at the freezing area with Intralox belts is performing exactly as they showed to us on the simulation.

Juan Miguel Michel Ezrre, SuKarne corporate projects engineer
Customer Objectives
SuKarne Agroindustrial, Mexico's largest beef producer, needed to increase production to accommodate expanding customer demand. In addition to domestic distribution and exportation to the USA, SuKarne now exports to other continents. Taking on the new market requires SuKarne plants to increase production. They need a continuous system to infeed a carton chiller and a carton freezer, and an efficient palletizing area at the end of the line. 
Intralox Execution
SuKarne turned to Intralox for this new system, after successfully working with Intralox on previous projects. At the SuKarne plant in Escobedo, Intralox assisted the OEM with layout design and specifications. Intralox experts used physics-based simulation software to show SuKarne the benefits ARB technology would bring to the layout, such as increased reliability and reduced system controls. The final continuous conveying system included S1400 Friction Top belts for spacing and declines, 45-degree Activated Roller belting for 90-degree transfers and diverters, and S400 Accumulation Roller Top belts throughout the layout. 
Results
More than one year after installation, Intralox's solution is running smoothly. Cartons are processed quickly without failure in the continuous system, allowing SuKarne to meet customers' needs. 
"The carton conveying system that we installed at the freezing area with Intralox belts is performing exactly as they showed to us on the simulation," says Juan Miguel Michel Ezrre, SuKarne corporate projects engineer.
Intralox has completed similar installations in two other SuKarne plants, and there are plans for additional installations in the future.